Alamo Asian American Chamber of Commerce (Alamo AACC) - The Alamo AACC is a bridge connecting local businesses with Asian markets. They facilitate the creation of local and international alliances supporting job creation and business growth here in the Alamo City and South Texas.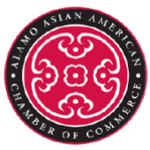 Alamo City Black Chamber of Commerce - Alamo City Black Chamber of Commerce helps promote, encourage, and provide programs and services, which contribute to economic development and growth for the African American, minority, and small businesses throughout San Antonio.
Alamo Real Estate Investors Association(Alamo REIA) - The Alamo REIA is a Community of New and Seasoned Real Estate Investors throughout San Antonio and the surrounding areas who meet several times a month to network, share information, leads, contacts, and yes, even money while helping each other learn more about real estate investing while having fun together and helping our community!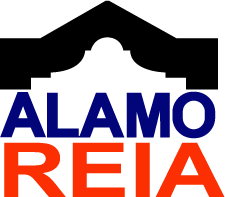 Launch SA - Launch SA is a fueling station for San Antonio idea creators, entrepreneurs, and small business owners who seek advice on the road to success.  Through a partnership with LiftFund and the San Antonio Economic Development Department, they provide a space where those with an idea or a full-fledged business can access specialty programming, workshops, tailored support, and resources.
Maestro Entrepreneur Center (MEC) - The MEC is a collaboration partnership with the Maestro Leadership Foundation and the San Antonio Hispanic Chamber of Commerce's Hispanic Leadership Development Foundation, a 501(C)(3). The MEC brings together, in one creative learning environment, leaders of today's most successful small businesses to mentor and grow tomorrow's small business entrepreneurs.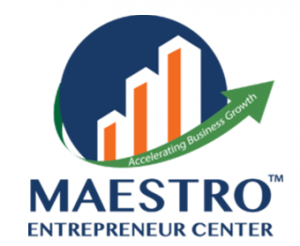 The North San Antonio Chamber - For more than 40 years, the mission of the North San Antonio Chamber is to strengthen Member businesses through the delivery of legislative advocacy, professional development, and leadership recognition programs.  The North SA Chamber has earned a reputation as one of the state's most dynamic and inclusive trade organizations. Resolute in their efforts to advocate for business and workforce development, recognize deserving leaders, and provide professional development – they deliver opportunities to make results-oriented business-to-business connections. Representing more than 1,200 member businesses from every quadrant of the city and encompassing a range of industries from healthcare and biotechnology to energy and telecommunications, the North SA Chamber is a powerful partnership between small and large businesses. They are a voice of advocacy at the local, state, and national levels.
San Antonio Chamber of Commerce - The mission of the San Antonio Chamber of Commerce is to be an advocate for all our members and the business community in building and sustaining a diverse and prosperous economy.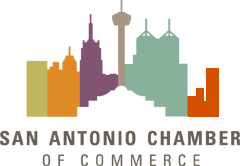 San Antonio Hispanic Chamber of Commerce - The San Antonio Hispanic Chamber of Commerce is the first organization of its type in the United States, having been originally charted as the Mexican Chamber of Commerce in 1929.  San Antonio Chamber of Commerce is the leading resource, advocate, and access point for Hispanic businesses and the Hispanic market.
South Central Texas Regional Certification Agency (SCTRCA) - The South Central Texas Regional Certification Agency is a 501 (c) (3) non-profit corporation that represents several public entities in the South Texas area. These entities are dedicated to enhancing participation for disadvantaged, small, minority, and women-owned businesses in the public/ government contracting and purchasing activities.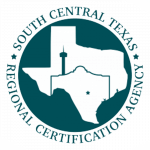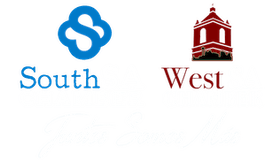 South San Antonio Chamber of Commerce  - The Mission of the South San Antonio Chamber of Commerce is to facilitate growth in and raise awareness of South Bexar County.  They accomplish this mission by fostering and encouraging partnerships between businesses and the community through programming, education, and civic engagement opportunities.
The United States Small Business Administration (SBA) - The United States Small Business Administration helps aid, counsel, assist, and protect the interests of small businesses by providing financial, contractual, and business development assistance while advocating on their behalf within the government. The SBA district offices deliver SBA programs and services to the public. Through an extensive network of field offices and partnerships with public and private organizations, SBA delivers its services to people throughout the United States, Puerto Rico, U.S Virgin Islands and Guam.

Additional SBA Contracting Resources:
UTSA PTAC-SBDC (Procurement Technical Assistance Center-Small Business Development Center Network)
The Procurement Technical Assistance Center (PTAC) is a specialty center of the South-West Texas Border SBDC Network, which assists small business owners, veteran entrepreneurs, Service Disabled Small Businesses, Women-Owned Small Businesses, HUBZone small businesses,  employers, and technology entrepreneurs in a 79-county area.
Government Procurement Technical Assistance services are available to the following 38 surroundings continues—Atascosa, Bandera, Bexar, Comal, Frio, Gillespie, Guadalupe, Hays, Karnes, Kendall, Kerr, La Salle, Medina, Travis, Williamson, Wilson, and Zavala. New Government Procurement Technical Assistance services coverage include: Blanco, Burnet, Lampasas, Llano, Mills, San Saba The West Texas counties: Concho, Crockett, Edwards, Irion, Kimble, Kinney, Mason, McCullough, Menard, Real, Schleicher, Sutton, Tom Green, Uvalde, Val Verde
Working in collaboration with the field centers of the South-West Texas Border SBDC Network, our specialists provide training and free confidential advising to small businesses throughout the region.
Areas of Specialization:
Procurement Technical Assistance Services
Government Contracting Services
Human Resource Management
Veterans Business Development Program
West San Antonio Chamber of Commerce - The West San Antonio Chamber of Commerce was established to provide the Western Sector business community with a voice to help promote growth and commerce.